So Maui was such an adventure. I went with my hubby, sister, and brother in law. Good times.
We got Maui Go Cards (which I recommend) so we did a lot of stuff.
We went on a Kayaking tour (on very choppy water I might add) and it was probably the most exciting of the activities. I got motion sick though and I threw up twice... not so fun but way funny like 10 minutes after it happened. Our guide talked a lot of big talk and said he swims with sharks all the time & that he can smell whales (I guess he thinks they smell like olives).. so we called him out and he had to prove it. He swam into a cave and pulled out a shark and my husband saw it but I didn't... funny guy, he was pretty entertaining.
We also went on a really lame "rain forest hike", we got eaten up by misquotes and Ben our tour guide had a lot of "awesome" info on fruits in the "jungle". I guess it would be funnier if you were there. By the way Ben look about 97 years old and it was just funny. Anyways...
Whale watching was very exciting, we saw about 10 wales. They were mating so it was so funny how the guide kept talking in innuendos the whole time. These male whales were going crazy and fighting over the female, it's kind of like watching daytime TV.
The Luau was really fun too. We actually sat with a couple from Utah, what are the chances? There was this table of young ladies wearing next to nothing and I truly think they were there for our entertainment. They really liked to get up on stage and dance, again had to be there.
Snorkeling with the turtles was pretty surreal & amazing, I could do that all day.
Oh ya, surfing, that was SO fun! If I lived near a beach that is something I would like to do more. My knees were so raw, but it was worth it.
Overall it was just the best. Laying on the beach was so relaxing and I have to say it's even prettier than the postcards!
Onto the photos... wish I had more and sorry the layout stinks but I resized them wrong and didn't want to go and fix it!
my hubby & I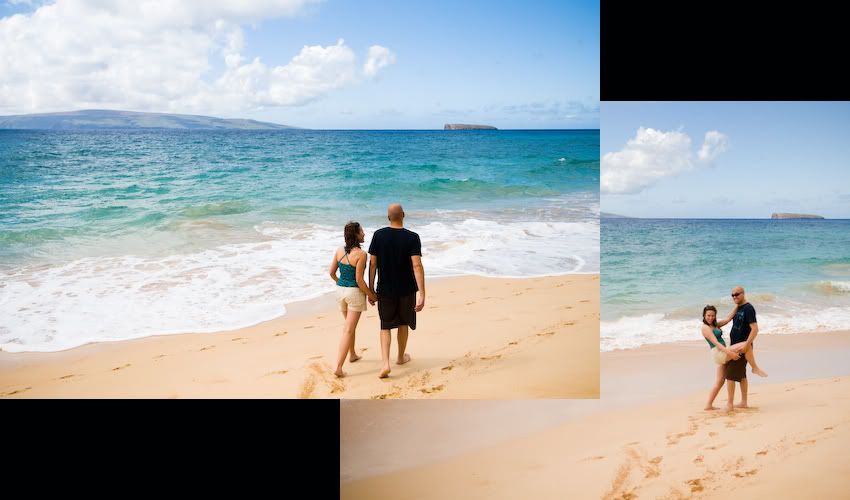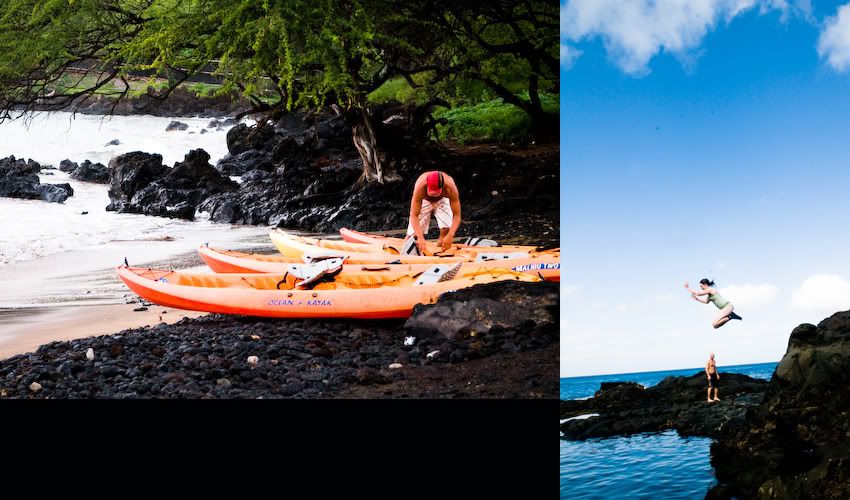 the luau... notice my brother in law on the right hand side working it and the girl in the shiny dress, so fun to watch!