I only offer mini sessions once a year, so here goes, the info is as follows.
Mini sessions include a 30 minute studio session for up to 2 children (immediate family only).
The COST: $75 sitting fee, due at time of booking.
The Goods: You will receive a complimentary 8x10 and 10% off your entire order.
If you would like to prepay to receive your images on high Resoltion CD (print when and where you wish)
with your session fee included, the cost will be $450, this cannot be added after your session, you must prepay for this option.
The Date: February 12th (great Valentines gift:))
Slots available: 1pm, 1:45, 2:30, 3:15, 4:00
After the session... You will receive an online gallery with 15-20 of your best portraits to order from. You will have 10 days to place your order from your online gallery.
Please call my assistant KENDRA (who is incredibly nice) to book your appointment, her phone # is 801.369.8496
PHONE CALLS only please.
These sessions will book quickly.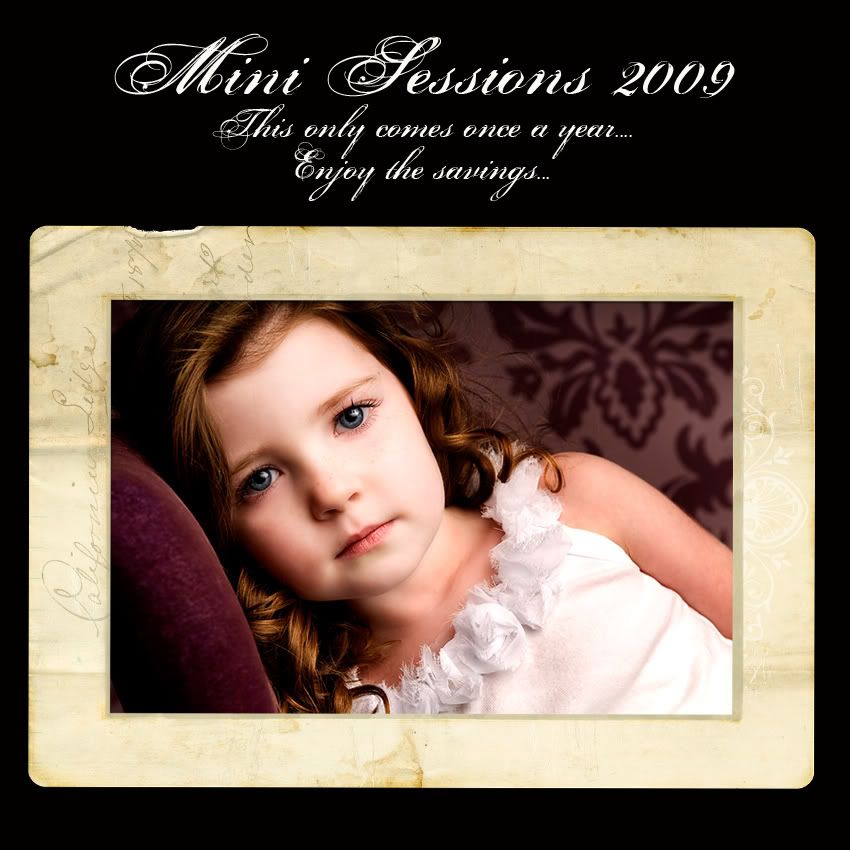 Can't wait to see who comes out, it will be lots of fun, food and music too!