So, the mini sessions were such a success. Last time was way chaotic, so I think I was expecting the worst, but everything went really smoothly, minus the black roll of paper falling off the wall and I had to tack it on the wall... funny, thanks to Jeana we came up with a plan to just make it work and laugh at it. All of the kids that came today we SO fun, seriously they had lots of fun energy and it really made my job easy. Plus Jeana is the best and I couldn't have done it without her..
So, I just have one because I am exhausted.
I think this photo is one of my favorite ever. I love how he looks so bored and over it. That is what I love about kids, no faking here...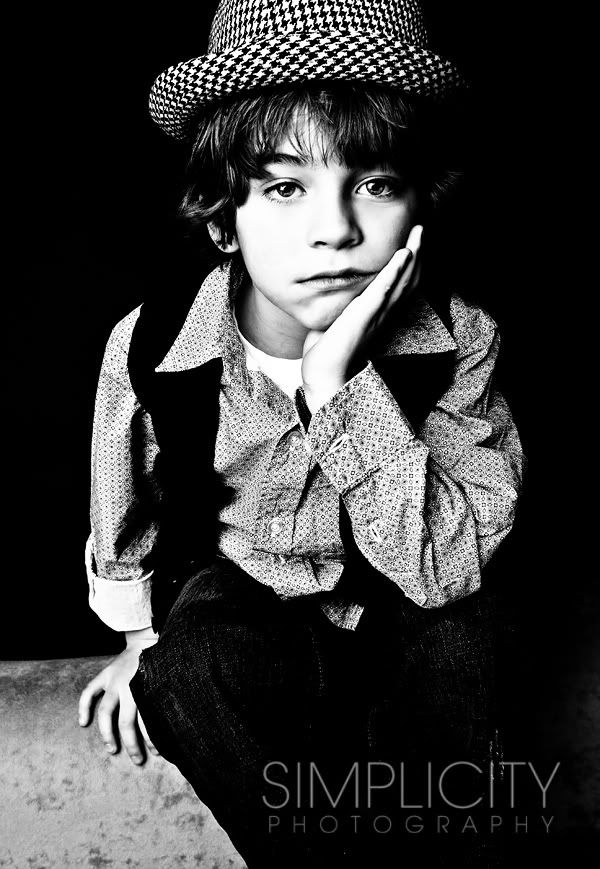 I will post more soon! and I have a wedding post too! Where can I find some time, ahhh!
Oh ya, funny. I no longer have an office in my house. Our kids had to be separated. They figured out how to unzip each-others pajamas from the back, strip down naked and just imagine the rest. They weren't falling asleep until 11:30 at night just partying in their room, talk about nightmare!! It has been two nights of bliss now that they have their own rooms. So now I am moving everything up to my studio and attempting to separate my home from work, I hope it helps!!