fastest wedding shoot I have ever done.
Got there at 7pm, bride came out at 7:45...
groom missing for 15 minutes...?
Got group shots and some sisters photos...
Got 15 minutes of bride and groom...
Bride and Groom go back in the temple to change...
Family photos for 15 minutes, all the kids were SO done and it was past their bedtime...
Even though it was chaos, this family and bride and groom were extremely fun to work with.
I am really diggin' Ashley's shoes in this picture. Isn't the light beautiful? It was about 8:30 at this time.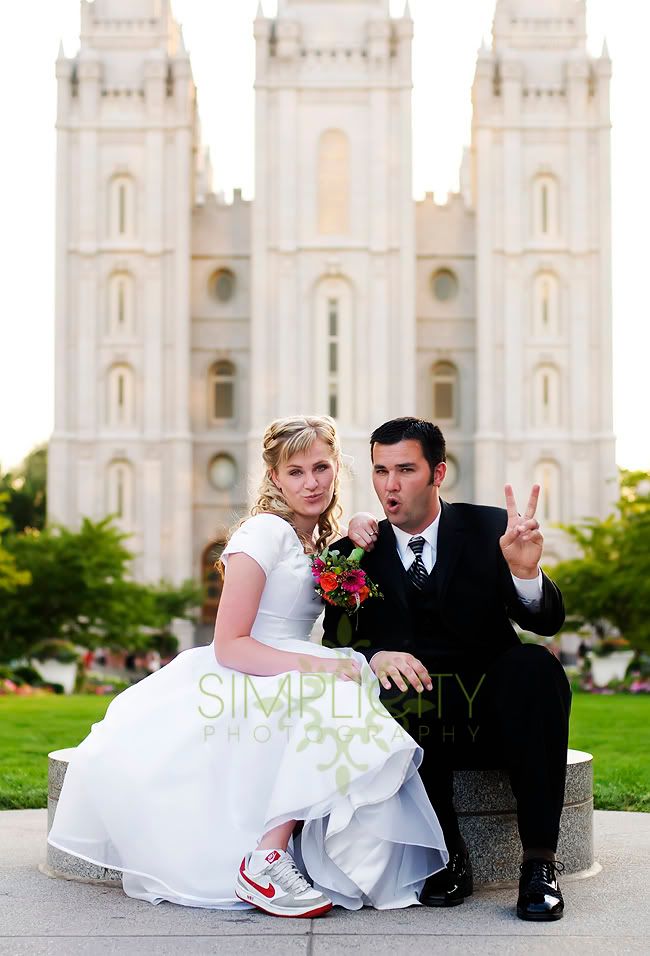 Oh ya and about the workshop, I am still going back and forth for this October. I will announce very soon if I am doing it or not. Thank you for all your words of encouragement and emails! It really makes my day. I love blogging all because of you guys,,, well I think it's mostly gals.