I finally decided to take my crazy ones out to get some pictures. They were all over the place as I expected and when your husband is with you and wanting to be done in 10 minutes it turns out to be a fun situation:) I did get a few that I like, but I really wanted to get some pictures of them at this age because I know I will regret it if I don't. They are definately at their terrible two's already but somehow I still think they are the cutest things ever.
Not tack sharp, but I still love it because they are both somewhat behaving:)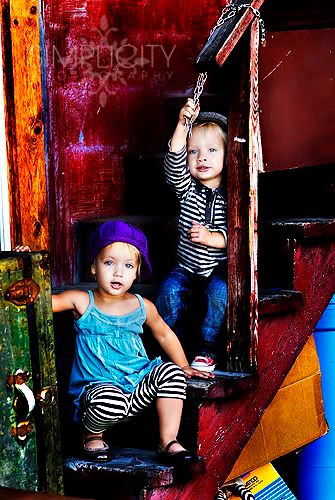 Here is an outtake when Tate & Chloe were eyeing the candy.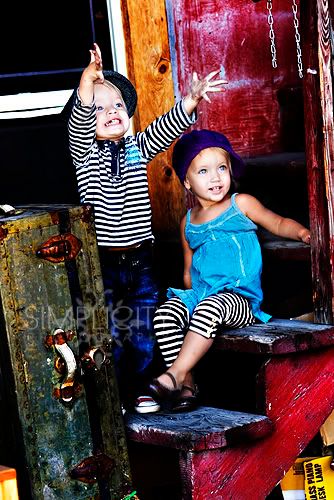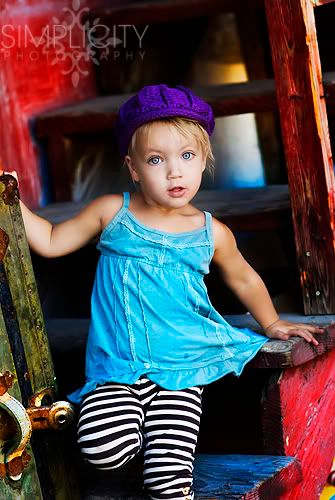 this is a little smirk he does sometimes...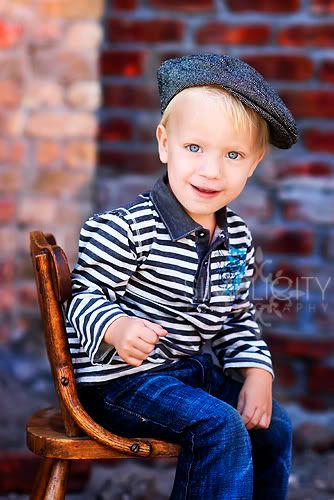 posing for candy.
another outtake, chloe always makes this face, so attractive eh?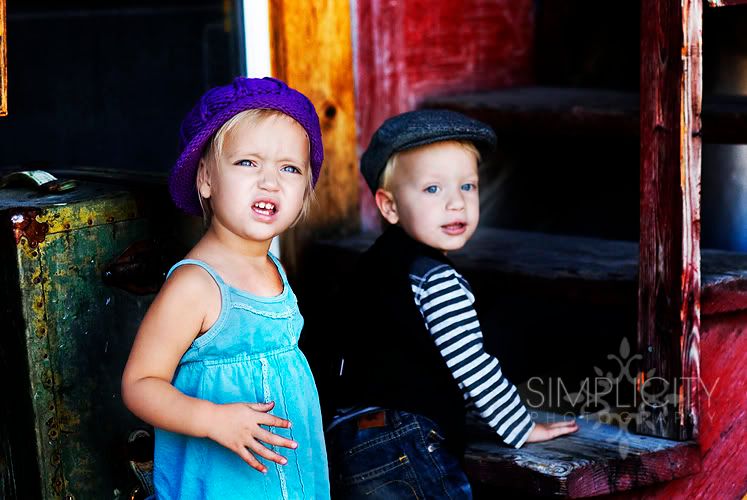 I am taking 5 days off to enjoy some time with my best friend who is flying in from Georgia, I am thinking movies, shopping, thrift stores, and lots of food! Yeah, party time. Hopefully my husband will be up for staying home with the kids:)