Okay so we got rained out from our trip, long story, but I am just glad we didn't spend 5 days in the rain. So now I am home being productive and finally finishing this book.
This book has been a long time coming. I wanted something fresh, happy and full of fun design. This is a 10x10 hinged booked with 20 pages from White House Custom Color. There is one bonus page if you wanted to switch things up a bit. This is fully layered, so it is totally custom!
For me, I can only print so many huge prints for my house so I have resorted to printing books of my kids sessions, this is a great alternative for your clients as well. 25 photos fit in this album, so it's perfect to pick the favorites from a session and make it a masterpiece. I will photos soon of this book printed.
**if you are proficient at photoshop, this book is easy to change and print as an 8x8 or 5x5 book as well.
Full instructions included.
The price will go up to $55 in one week, enjoy the savings!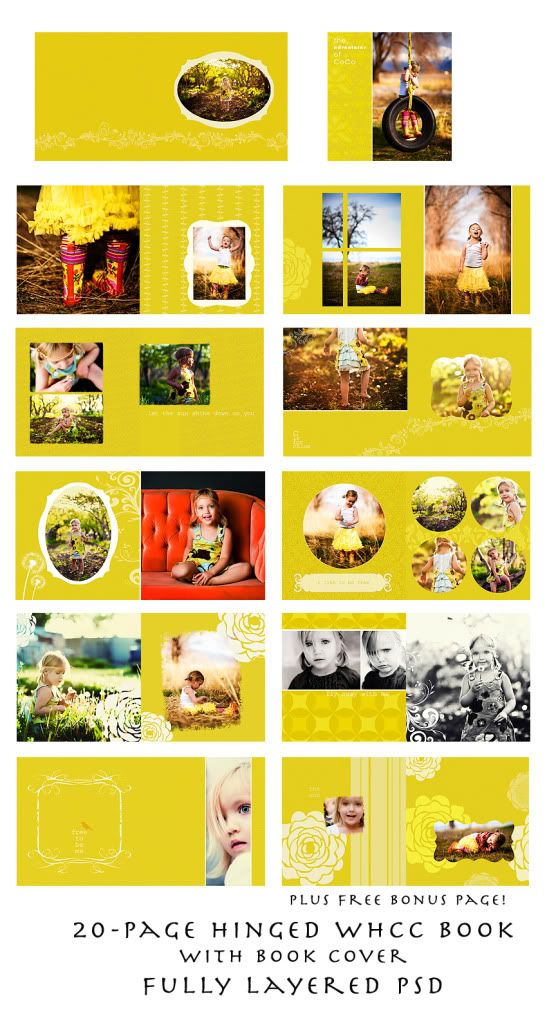 HAPPY MEMORIAL DAY!